I've been racking my brain, reviewing old newsletters, and sifting through recent articles and studies to find something new and breakthrough to share with you. Either my creative juices are on a break or there are time-tested truths that years don't change. So, in case you're a new reader or you don't remember every pearl of wisdom I have ever imparted, I am going to share my top 3 takeaways of nearly 30 years of farmer insights.
1. The answer to every forward-looking question is: It depends.
(This was my first big finding). For instance, you will likely find yourself asking a farmer: Looking forward, would you use product xyz on your operation? The answer will most certainly be: It depends. On …? The weather, interaction with soil type, cost, how well the product fits into their current program, the real benefits – not just the promised ones, etc. There are many variables in each individual operation; sales and marketing must take those variables into account when promoting a new product.
2. No one likes a (pushy) salesperson.
Sales does make the world go around, but as a sales trainer I used to work with in my Farm Store days told his students: "Sales is helping the customer make the right decision for his or her operation, not what gets you the biggest commission." This was reinforced for me many years later when the head of a rather large agricultural supplier said that the last question he would ask as a salesperson was: "Do you need any more information to make a decision?" Providing information, rather than high pressure, should be everyone's goal.
3. Performance, price, return, and convenience are the most important drivers of most decisions.
Farmers live in a commodity world and many of the products they buy are commodities as well; so, at the end of the day, profit means getting to farm another year. Of these four items, I think convenience is the most underrated behavior driver and the most misunderstood. What is the value of convenience? I think Amazon has demonstrated the value most people put on convenience. But you know when that really took off? Prime! Free two-day shipping. Easy returns. Sometimes even free returns. I just read an article that said farmers are paying unheard-of prices for good used equipment, not because they want it, but because there is too long of a wait to get parts for new equipment. We studied this at some length in the 2023 Farmer Speaks survey. You should ask for a copy, or even a presentation, from your J.L. Farmakis rep. If you don't know who that is, shoot me an e-mail and I will hook you up.
I read an article once that said people can only remember three things at a time. So, the top three are good for now; here they are in a nutshell:
Help farmers make the right decisions for their operations based on their unique conditions, understanding that they need products that fit into their operations, and make them money.
Have a great spring season and be careful out there!
---
Did you enjoy Farmer Insights: 3 Takeaways After 30 Years?
You should read:
The Burden of Unnecessary Regulation on Farmers
Spring Is When Farmers Feel Most Alive!
There's No Practice in Farming
---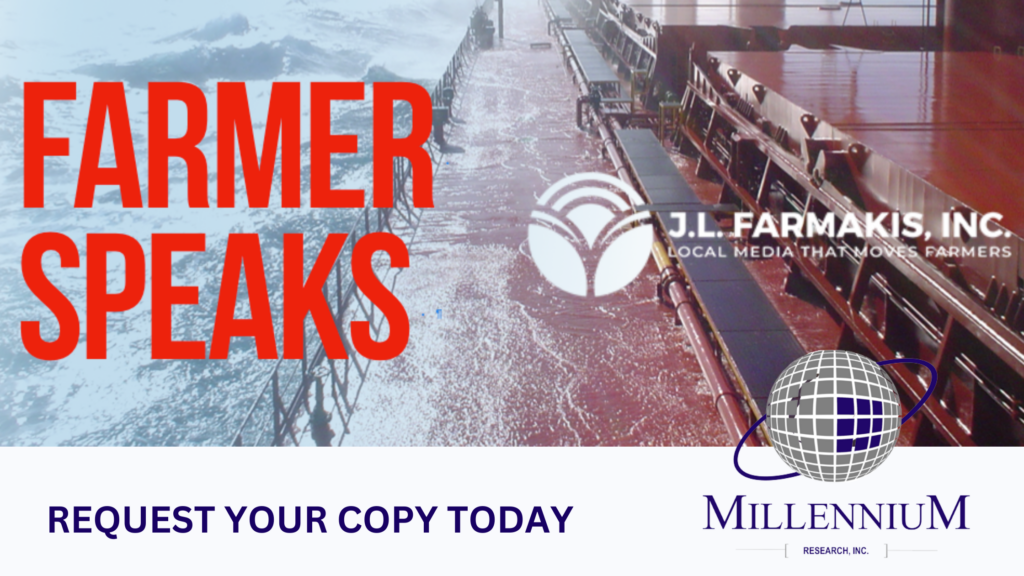 The 2023 Farmer Speaks Is Now Available!
To request a copy of the 2023 Farmer Speaks report research study, contact your
J.L. Farmakis, Inc. representative or request a copy from Bill Farmakis at bill@jlfarmakis.com.

If you'd like to learn more about how custom research can help your business,
please let me know.