Shakespeare wrote, "To be, or not to be: that is the question."
With farmers, it's "To talk, or not to talk: that is the question." Or more accurately: "There's a time to talk and a time to act."
Farmers like to talk, but they don't like to be "sold to." They like information, advice, sometimes even directions, but never a sales pitch.
Some recent research shows farmers are doing way more product research on the internet but also way less purchasing. I think it's because farmers don't want to be sold to when they are doing research. But they do like to be informed and advised when they are buying.
There's a lot of moving parts to a commercial farm, and the larger they get, the more important each dollar spent becomes. A dollar per acre times 5,000 becomes $5,000; $10 per acre all of a sudden becomes $50,000. It adds up really quick.
Hopefully with grain prices where they are, farmers are finally making some money. But fertilizer prices went up by a factor of three, and it's difficult to even get Roundup or its generic counterparts.
But I digress. Farmers want to build connections with caring suppliers who value their farm operations as much as they do.
Farmers remember the little things that you do or don't do for them.
They remember the sales pitch they didn't want, the closed sign on the door at noon on Saturday, the phone call that wasn't returned.
But they also remember the time you drove 120 miles to get them a part they needed. They remember when the you fixed the busted hose yourself rather than have the farmer lose an hour of productivity.
There is a time to talk. There is a time to act. And there is always time to be helpful.
---
The 2022 Farmer Speaks Survey Is Now Available!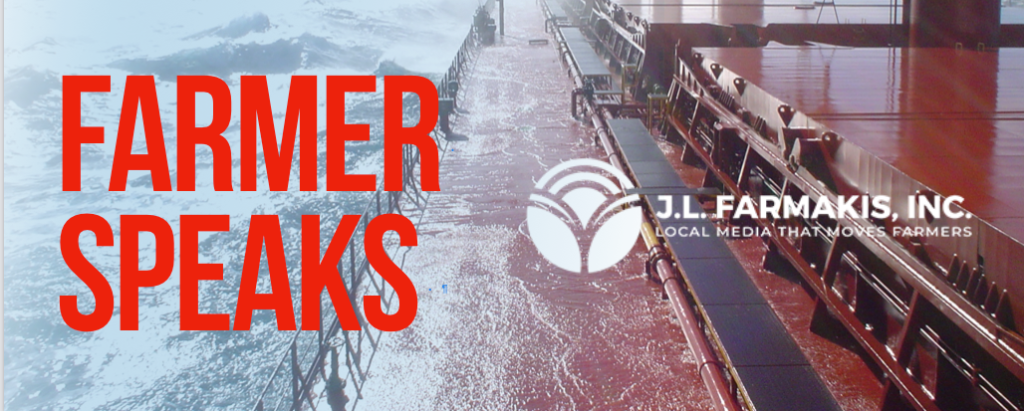 To request a copy of the 2022 Farmer Speaks results, contact your J.L. Farmakis, Inc. representative or request a copy from Bill Farmakis at bill@jlfarmakis.com.
If you'd like to learn more about how custom research can help your business, please let me know.