With over a quarter of a century in the agricultural industry managing sales, publishing research, and developing strategies, we bring expertise to eliminate stagnation at the drawing table and inside and outside the boardroom to impact real-world performance and sales.
Focusing on outdoor industries (i.e., ag, farming & agriculture, construction, forestry, turf, outdoor recreational and work vehicles), our strengths and disciplines have helped:
Product improvement and innovation
Sales growth
Dealer development
Increased customer engagement
Product definition
Marketing clarity
Identifying customer segments
Value identification
Sales force maximization
Schedule a no-obligation discussion
903 Humphrey Street
Athens, TX 75751
Phone  (612) 845-0338
email jjohnson@millenniumresearchinc.com
The 2023 Farmer Speaks research study by Millennium Research and commissioned by J.L.Farmakis, Inc. is coming soon!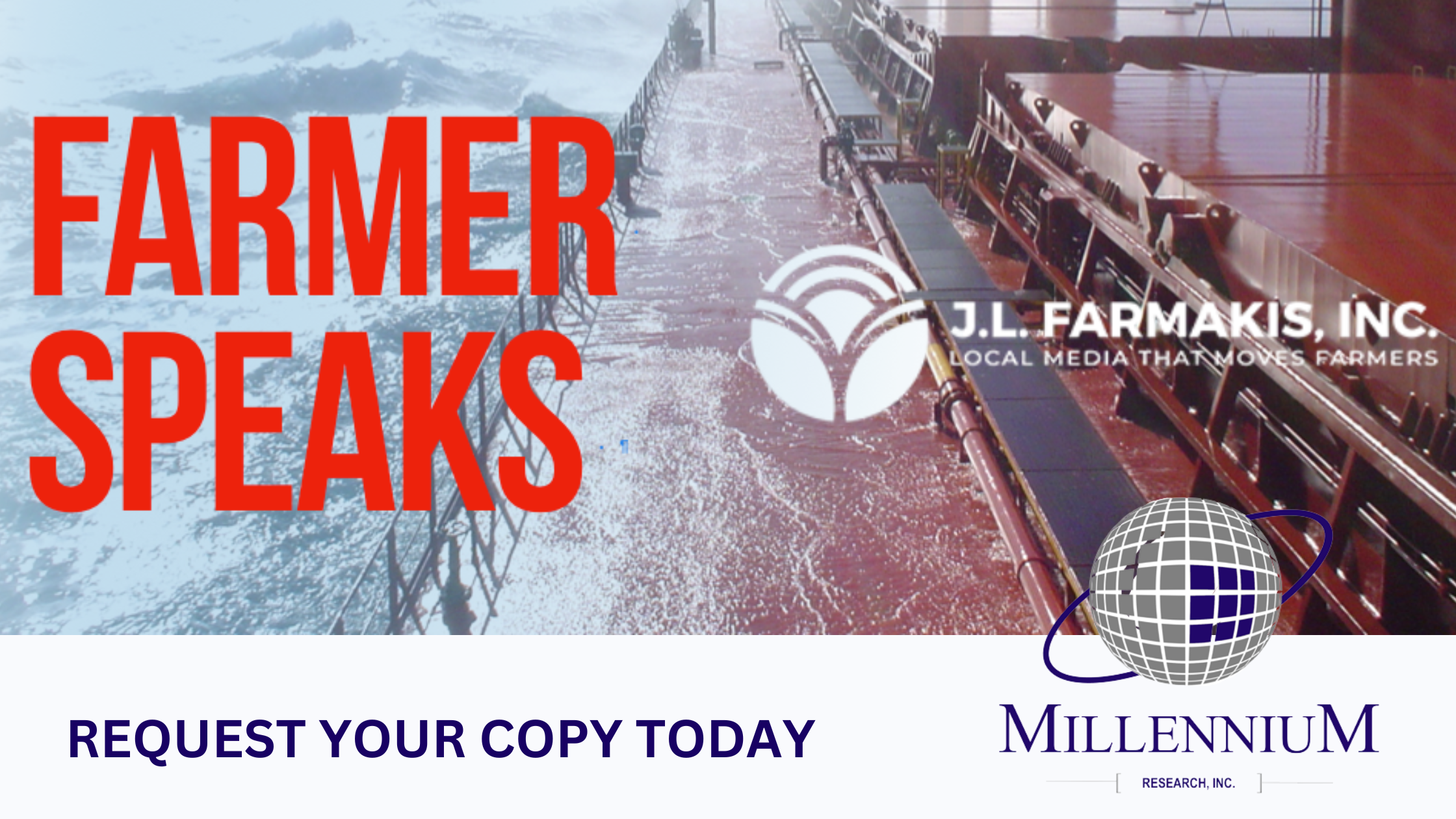 To request a copy of the 2023 Farmer Speaks results, contact your J.L. Farmakis, Inc. representative or request a copy from Bill Farmakis at bill@jlfarmakis.com.
If you'd like to learn more about how custom research can help your business, 
please let me know
.