So, as part of my deep dive into how farmers use social media and whether it's where agricultural suppliers need to be, I started looking at #plant2020 and some other ag-based hashtags. There they were, just like the farmers I interviewed said they would be: people sharing their progress, celebrating the start of the season. But I also noticed another trend: There are a lot of young women in those tractors.
And then I saw this.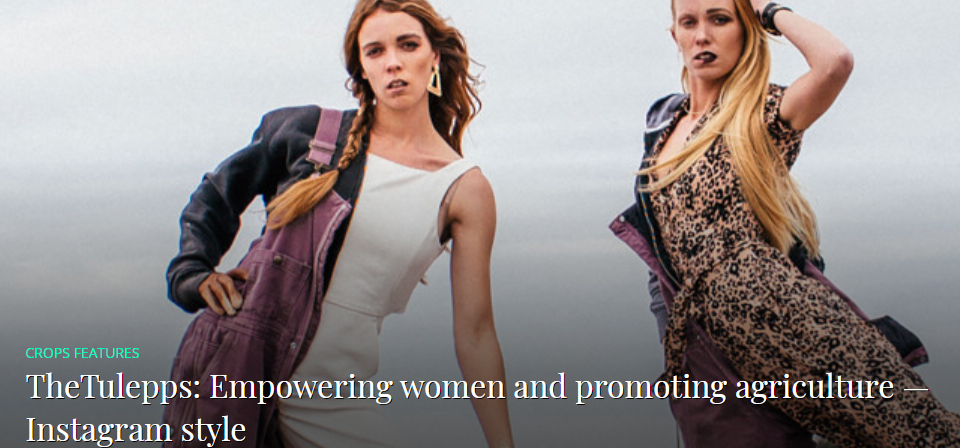 And, by golly, if these women aren't on Instagram, promoting agriculture and having fun…much like the farmers in my study said they used Instagram. Always nice to have findings confirmed in the real world. 🙂
I think it would be fun to do a similar study in Canada, because it seems to me that farmers there are more active on social media than US farmers. US farmers tend to observe and not say much (kinda like at grower meetings).
But back to women in farming… It's a trend we predicted in our Young Farmer Study in 2016, because today's farmers do not need the brute strength as that of yesterday's farmers (even though I am sure it helps). They need to know technology and finance and risk management and employee management, etc., etc., etc. It's nice to see women enjoying the work.
Now, if only I could make market research look as fun as farming!
---
SPECIAL REPORT BY MILLENNIUM RESEARCH: SOCIAL MEDIA AND TODAY'S FARMER
Today's leading farmers are increasing their use of social media, and companies that pay attention and do it right have a market-leading opportunity.
This definitive study will answer these burning questions for today's agribusiness and agencies:
Which of today's farmers use social media?
On which social media platforms will you find farmers?
What makes them pay attention to social media?
What are their biggest turn-offs?
What's the best way to use social media to reach farmers?
What is the future of social media and agriculture?
Millennium Research introduces a unique definitive benchmark study examining how social media is used and regarded among today's agricultural producers. Using unique data collection methods to go beyond traditional metrics, this study will measure more than Google analytics, provide more insight than traditional qualitative techniques, and share insights that will shape the most successful social media and social advertising campaigns of the future. This study will speak directly with farmers who say they get daily information from social media, gain insights from their needs and show how to expand this influence beyond early adopters.